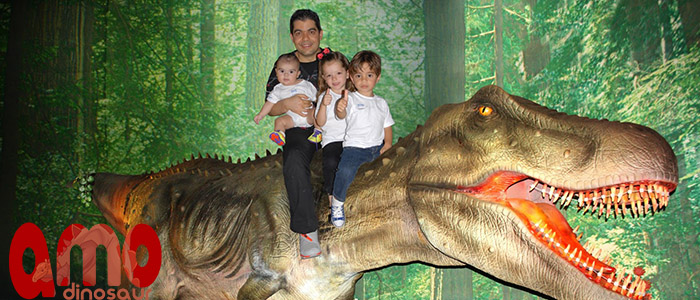 If you don't know what you want,we will show you product characteristics of dinosaur rides.
The dinosaur rides can be different customized design option to use different indoor or outdoor environment.
1. Metal frame base which it can bury under land it is suitable outdoor parks, exhibits, playgrounds, festivals, events, safari parks, zoos,etc.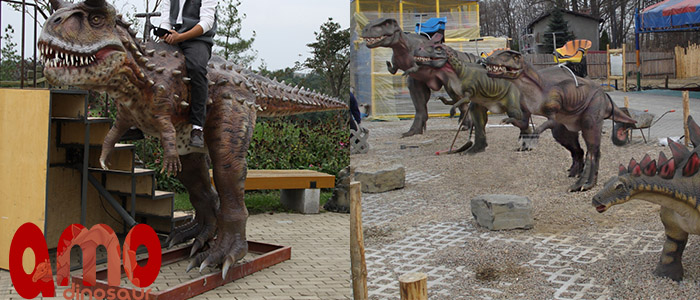 2.Metal and foam frame base with wheels those they can be use indoor and outdoor moving.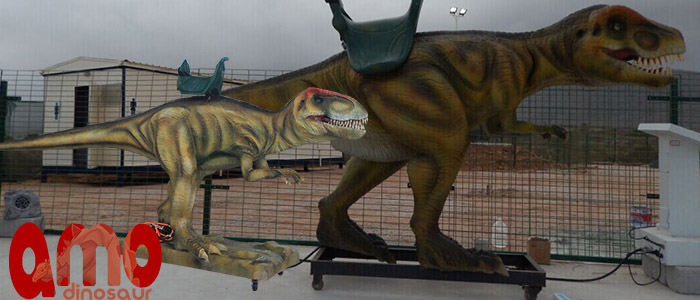 3.Foam base which it can be use indoor exhibits, playgrounds, showrooms, grocery stores, individual collectors, shopping malls ,etc,it is more safe for kiddies to close to dinos.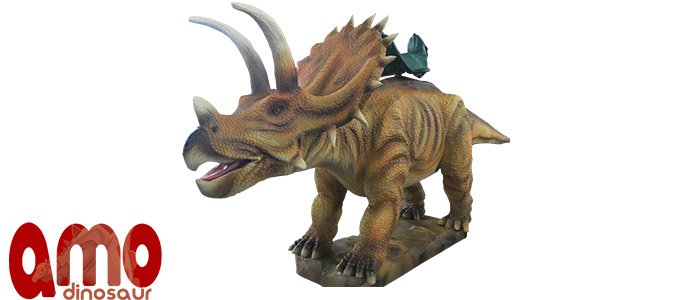 Above three kind of dinosaur rides can be use coin operate equipment control it ,the timing can be 1-10 mins option,normal 3 mins.All need to one ladder to climb to seat of dinosaur ride.The seat of this kid of dinosaur rides can be use different size chair(Big size for adult or small size for kiddie )and saddle.But the movement of dinosaurs will be a little different between dinosaur with two legs or four legs,pls check our video details.
Carnotaurus ride with saddle Video
Carnotaurus ride with chair Video
Triceratops ride with Saddle Video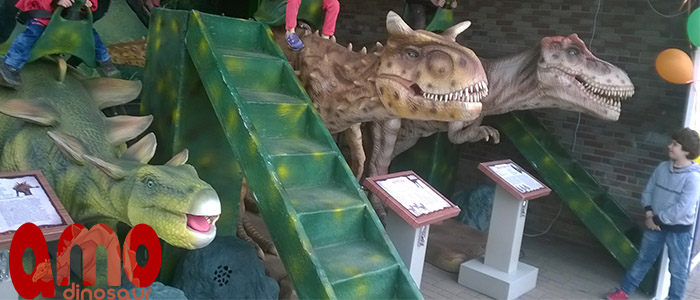 4.Walking with dinosaur rides which it can be use indoor and outdoor , but you need to one big space to play, the actual design of four legs use wheel mimic walking.
About the chair also can be size for adult and child, Walking dinosaur ride is between 3.5 and 5 meters and support max weight 200kg
Dinosaur rides is between 3 and 5 meters and support max weight 200kg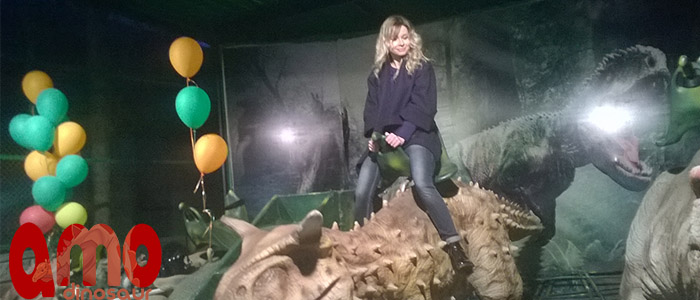 We also can customized special character for example eyes flash with led light,spray cool water and fog,it is can be more amusement with kiddies,you can see our video in youtube.The handle also can be many design to option.
Actual we can customized any different culture style for different market, if you have special design , pls let us know it ,we can built your dream into real life.
New small size dinosaur car for babies,it can be use for more than 10 hours after charger,it can use small space,like supermarket,shopping center.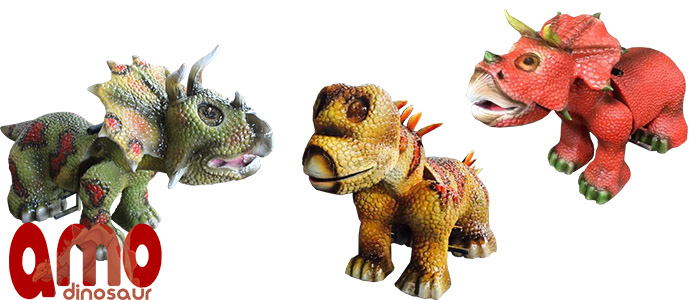 Every animal mode it is customized and unique,even you can do monster rides so if you want to choose one special dinosaur sound for your pet, special language for your events, come inside and hear all of the Dinosaur Sounds you want.